Pearl Retro High Waisted Bathing Suit
Size Guide Popup Content
Details
This unique pair of high-waisted swim trunks is inspired by midcentury swimwear for men and women. Romanticizing sensuality from another era that features our brand's signature high-waisted silhouette, these shorts are constructed with separate front and back panels that are strung together by strands of pearls. Cut-out on each side of the bathing suit creates fun pee-a-boo moments to show off your gams. Body conscious fit to complement your natural shape. Featuring our logo embroidery.
Machine washable, tumble dry low
80% Nylon 20% Spandex
Shipping
Free U.S., Canada, Mexico, and U.K. shipping over $150 USD. Free express worldwide shipping over $250 USD.
Learn more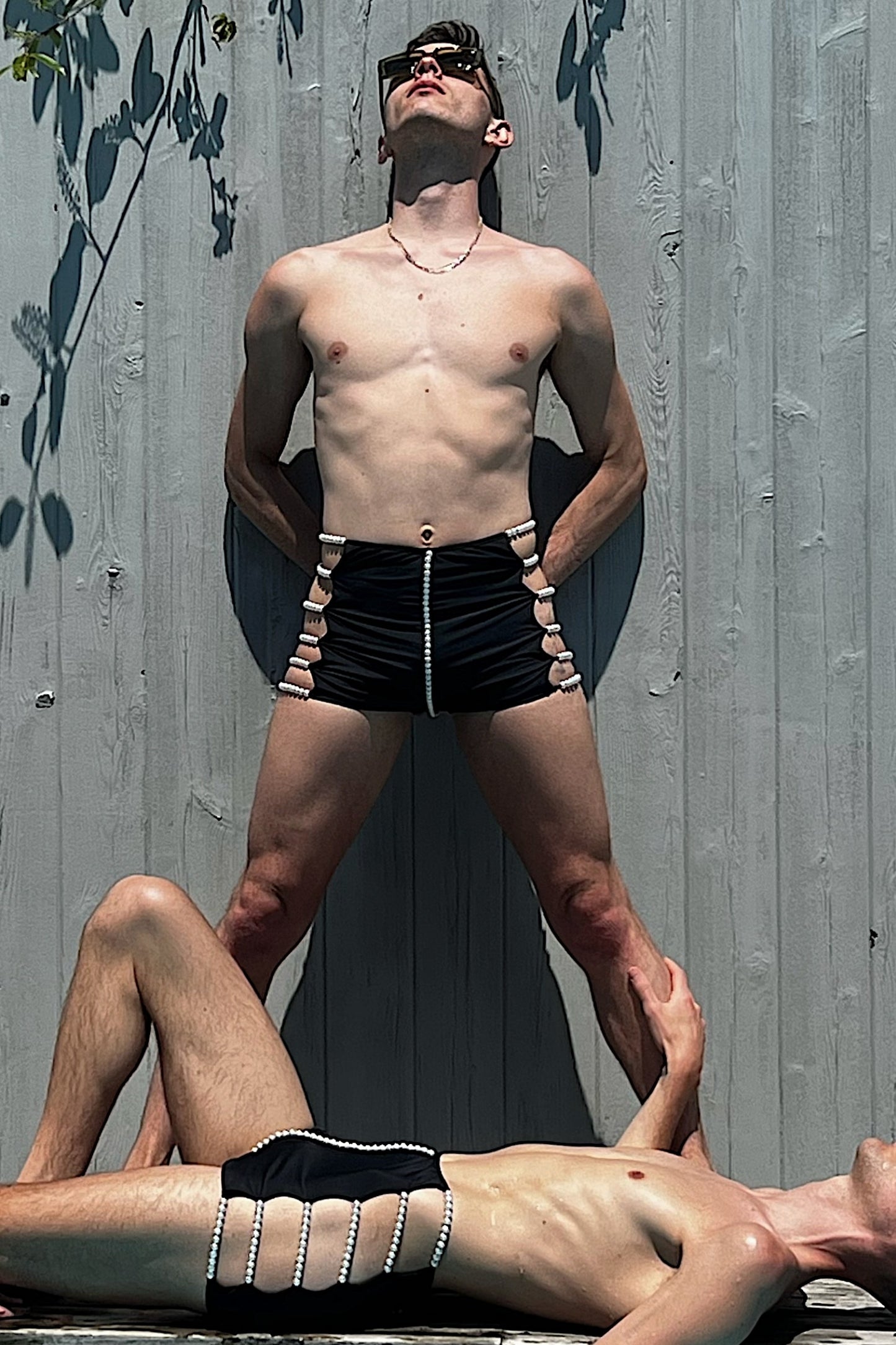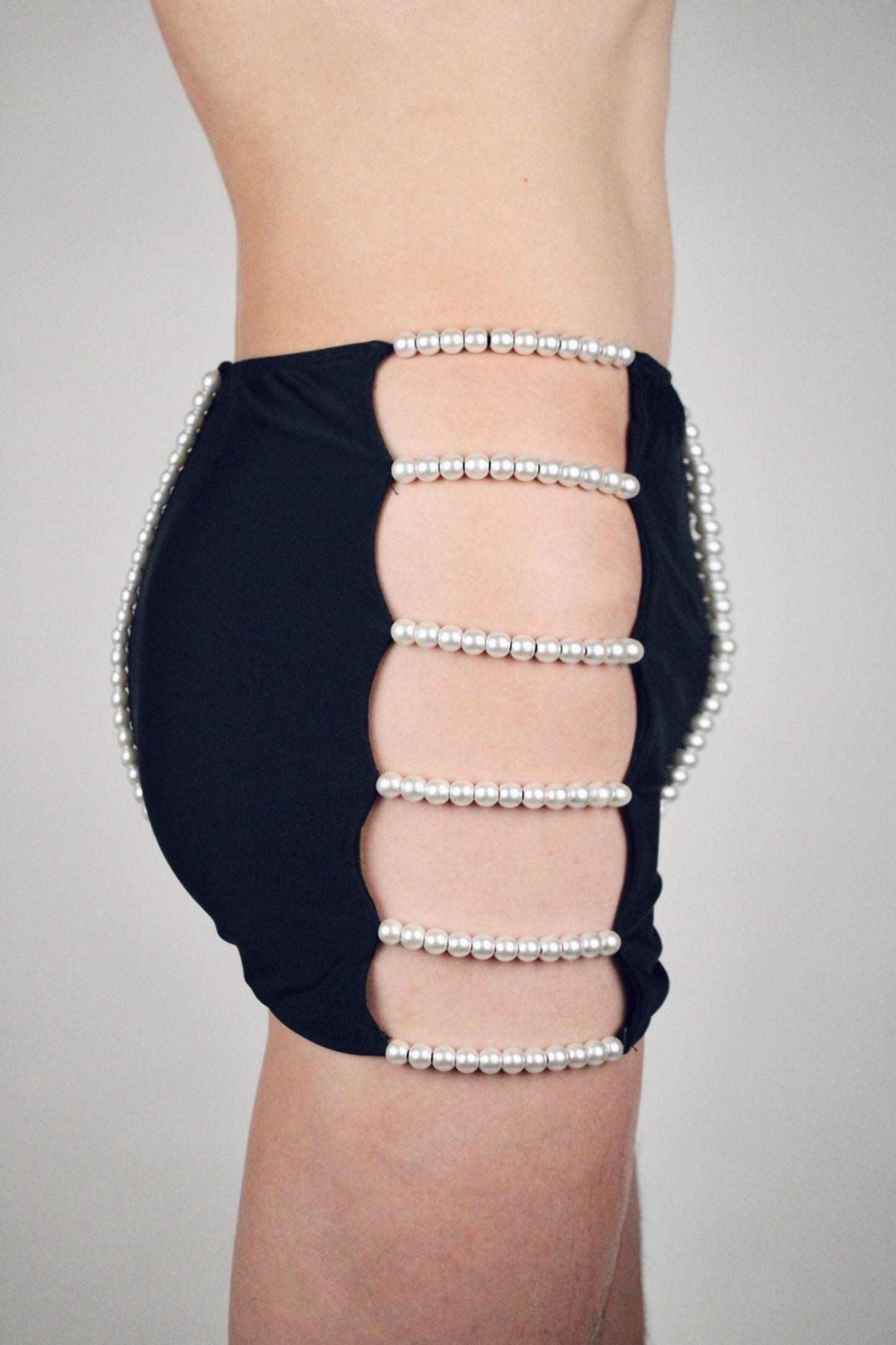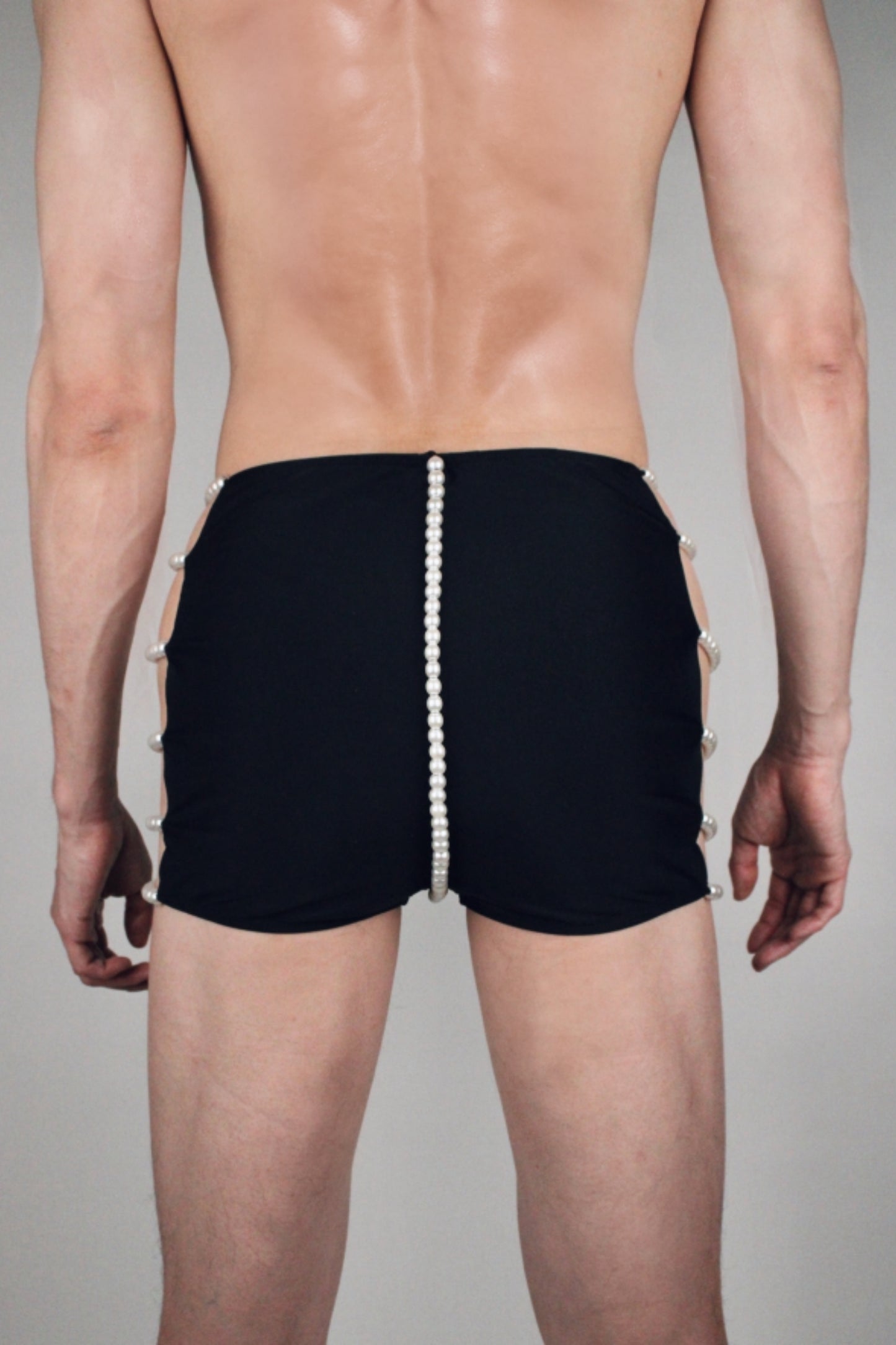 Size Guide Popup Content
Men:
True to men's sizing, take your normal size 
Female clients are advised to a size down
Male model wearing size M
Female model wearing size S