Jacquard Knit/ Denim Mix Media FANG Jeans
Size Guide Popup Content
Details
Mid-rise jeans crafted from medium-weight soft cotton denim. Cut in a relaxed leg that slightly flares at the bottom with jacquard knit patchwork in our monograph logo design, making them instantly recognizable. Featuring four- button fastening and a three-pocket design in the front, and a two-pocket design in the back.
Complete the set by pairing with Jacquard Knit/ Denim Mix Media top designs
Hand wash cold, hang dry
Jacquard: 100% Cotton, Denim: 100% Cotton
Shipping
Free U.S., Canada, Mexico, and U.K. shipping over $150 USD. Free express worldwide shipping over $250 USD.
Learn more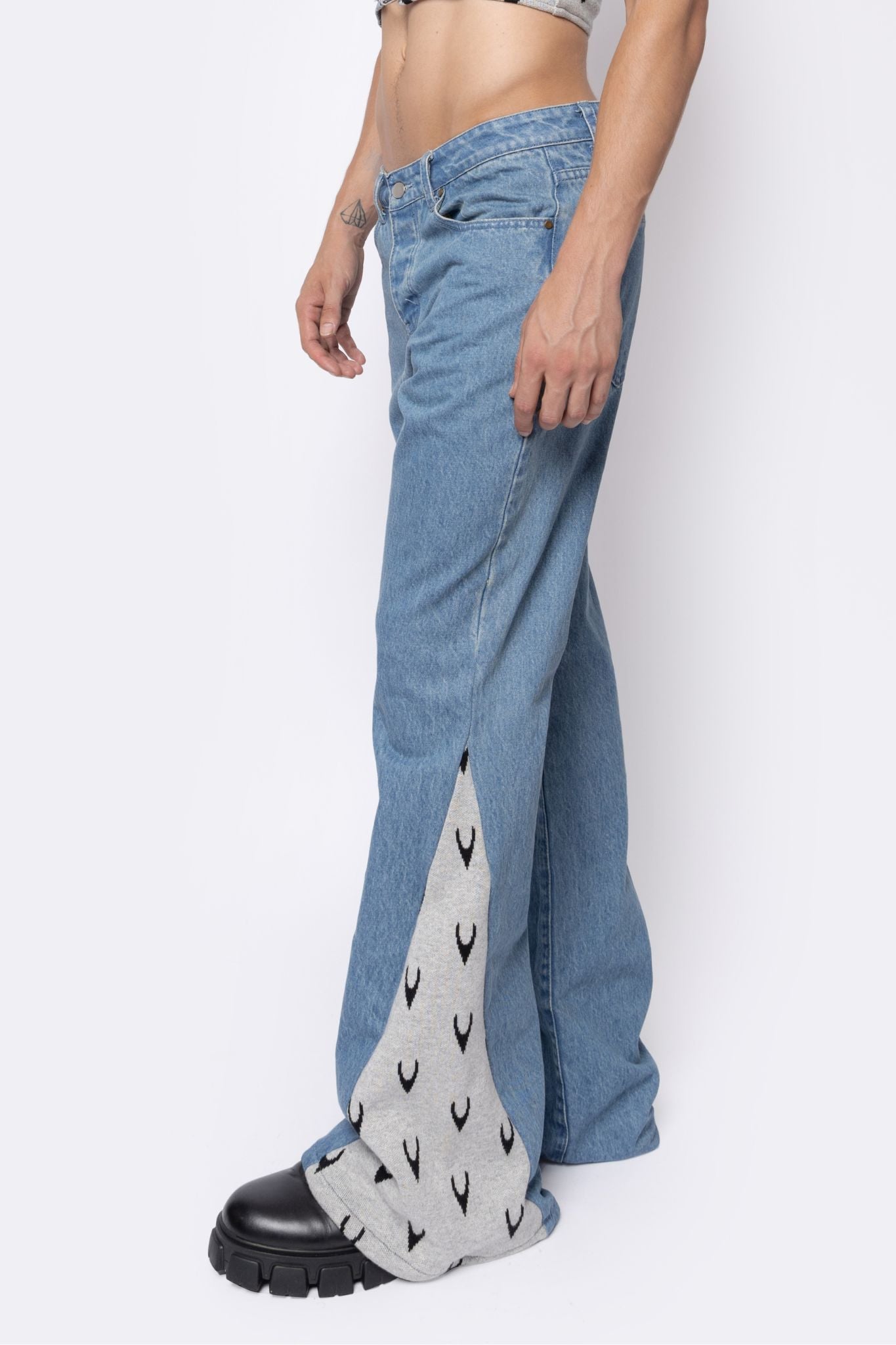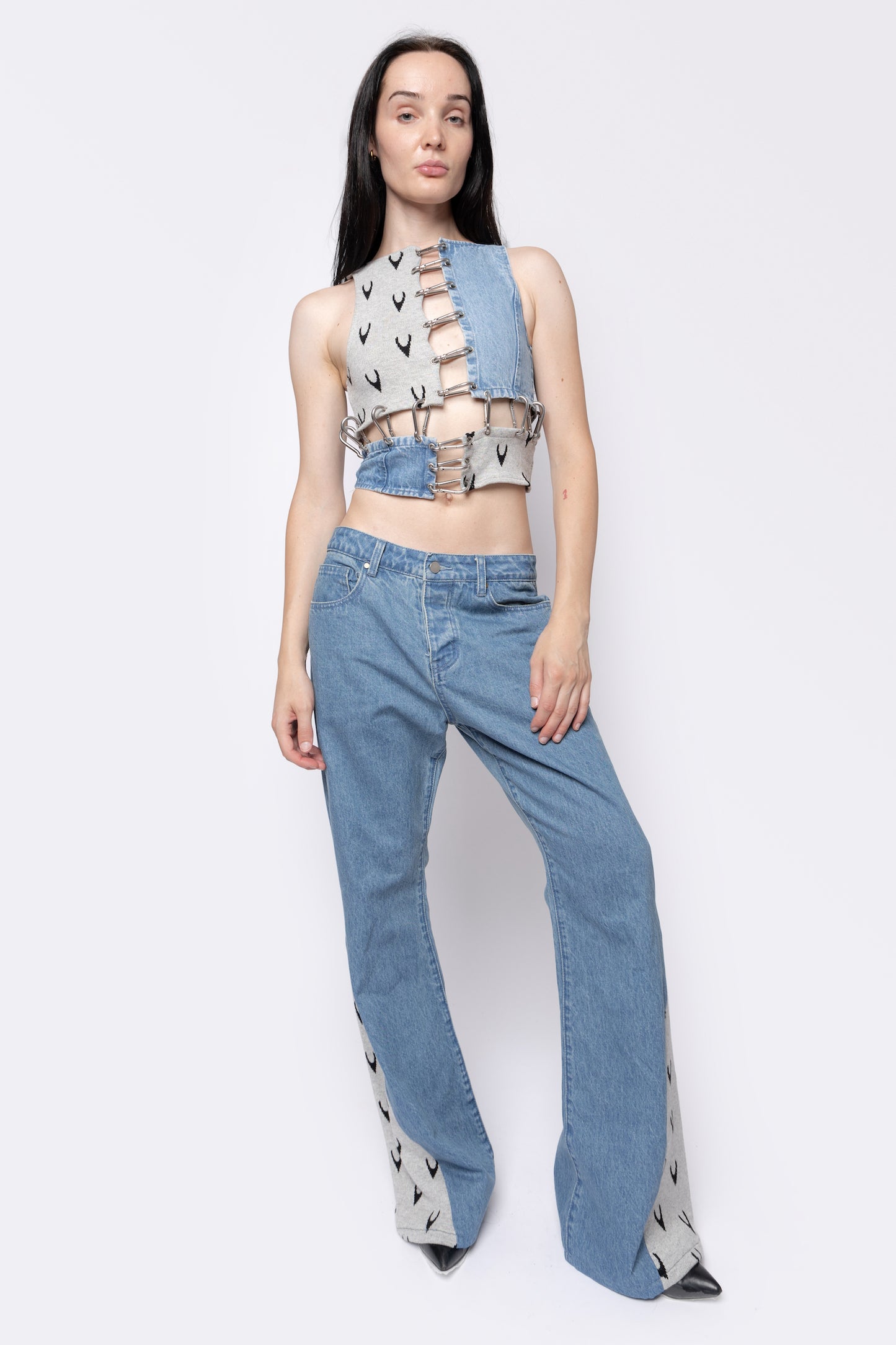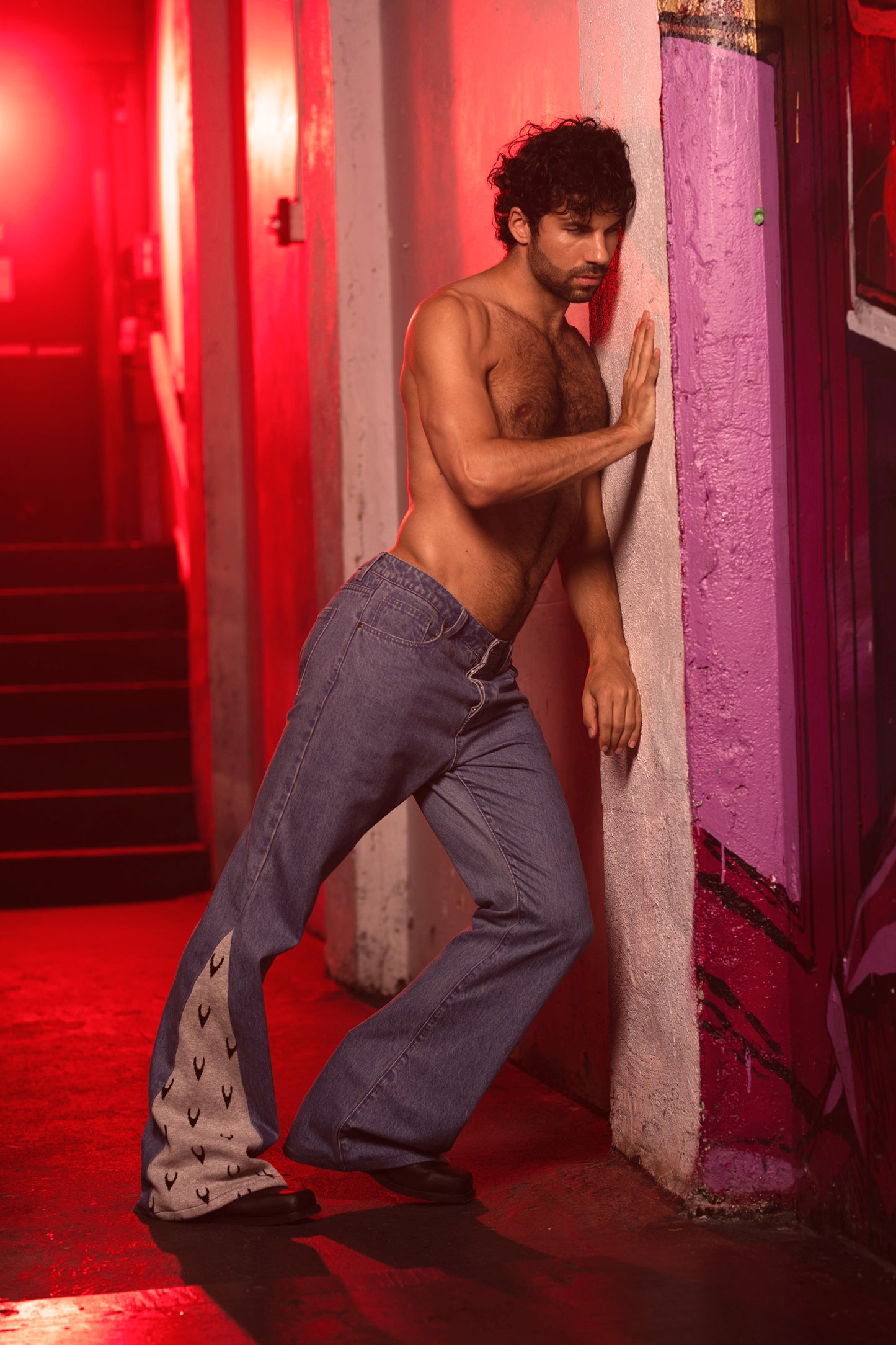 Size Guide Popup Content
Men:
True to men's sizing, take your normal size 
Female clients are advised to a size down
Male model wearing size M
Female model wearing size S