Eyelet Knitted Pants
Size Guide Popup Content
Details
Mid to high-rise knitted pants crafted of a smoothing rib with an elastic waistline. Featuring eyelet buckle industrial hardware closures at the out seam, allowing adjustment for a more tailored and personalized fit and a sensual peekaboo effect.
Machine wash cold, hang dry, easy dry-clean
82% Rayon 18% Polyester
Shipping
Free U.S., Canada, Mexico, and U.K. shipping over $150 USD. Free express worldwide shipping over $250 USD.
Learn more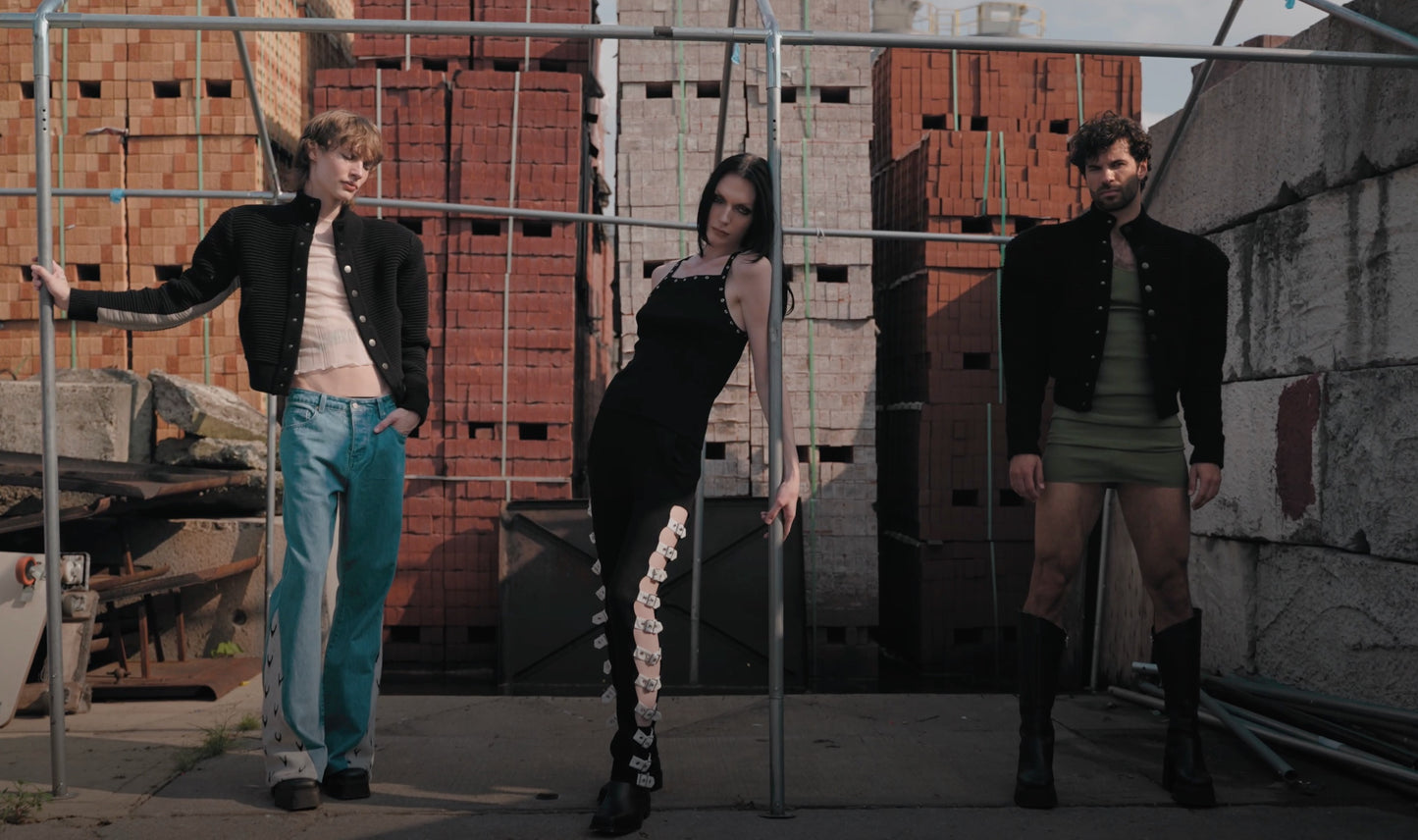 Size Guide Popup Content
Men:
True to men's sizing, take your normal size 
Female clients are advised to a size down
Male model wearing size M
Female model wearing size S