Sheer Knit Flare Back Top
Size Guide Popup Content
Details
Luxe yarns are knitted into a sparkled sheer mesh for this sleeveless mock neck top. An asymmetrical design cropped at the front and featuring an extended flare train at the back. Lettuce hem detailing at the neck and bottom openings. Knitted for a close and comfortable fit.
Machine wash cold, hang dry, easy dry-clean
25% Polyester, 75% Nylon
Shipping
Free U.S., Canada, Mexico, and U.K. shipping over $150 USD. Free express worldwide shipping over $250 USD.
Learn more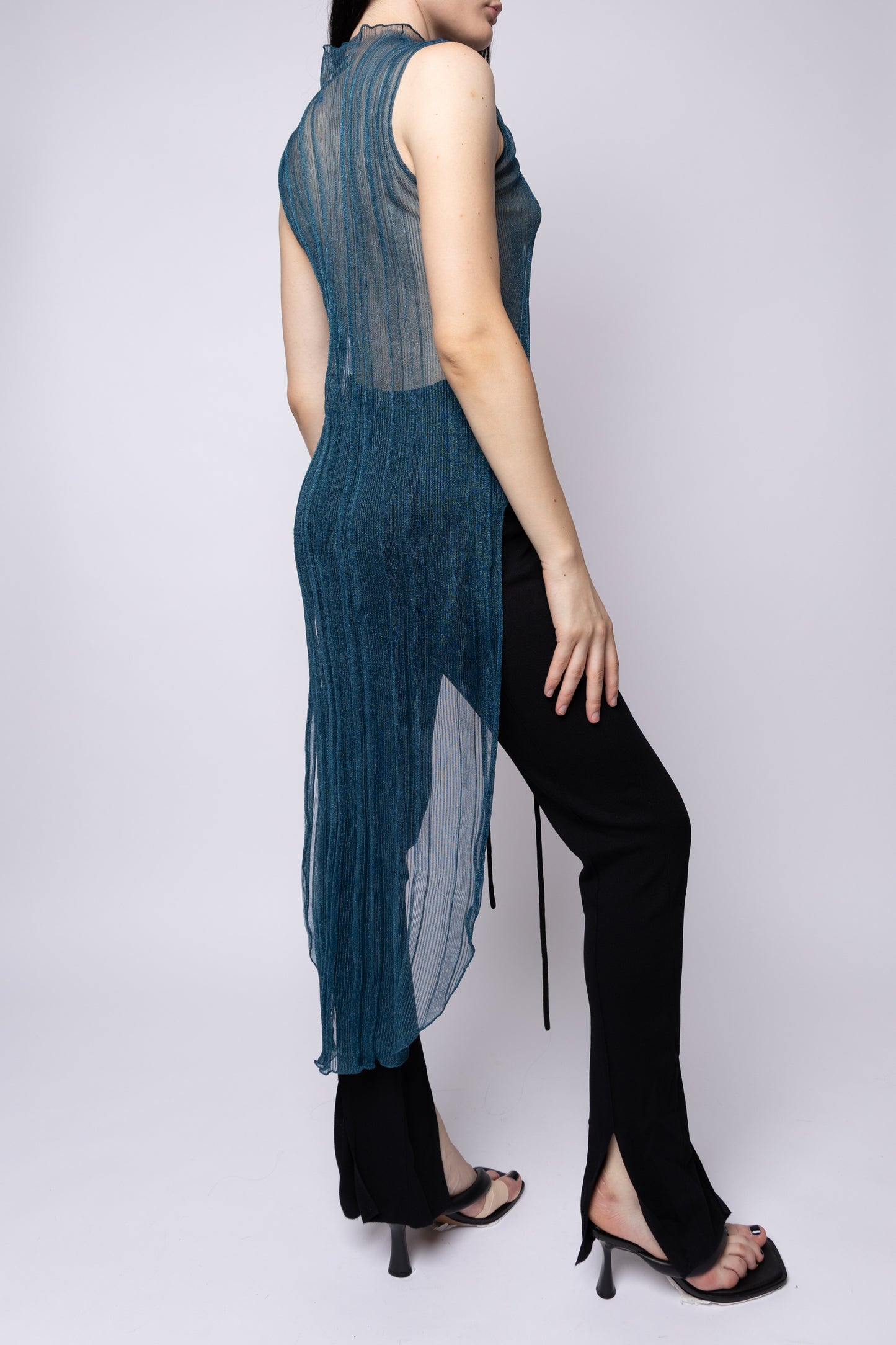 Size Guide Popup Content
Men:
True to men's sizing, take your normal size 
Female clients are advised to a size down
Male model wearing size M
Female model wearing size S