Lace-Up Ribbed Tank
Size Guide Popup Content
Details
Form-fitting ribbed knit top structured with a front and a back panel, then linked together by an elastic cord on each side. The laced-up cut out effect evokes a sense of athleticism and bondage, making it a sensual statement piece. Featuring our classic square neck.
Complete the set by pairing with the matching Lace-Up Ribbed Shorts.
Machine wash, line dry, easy dry clean
62% Rayon 21% Nylon 14% Polyester 3% Spandex
Shipping
Free U.S., Canada, Mexico, and U.K. shipping over $150 USD. Free express worldwide shipping over $250 USD.
Learn more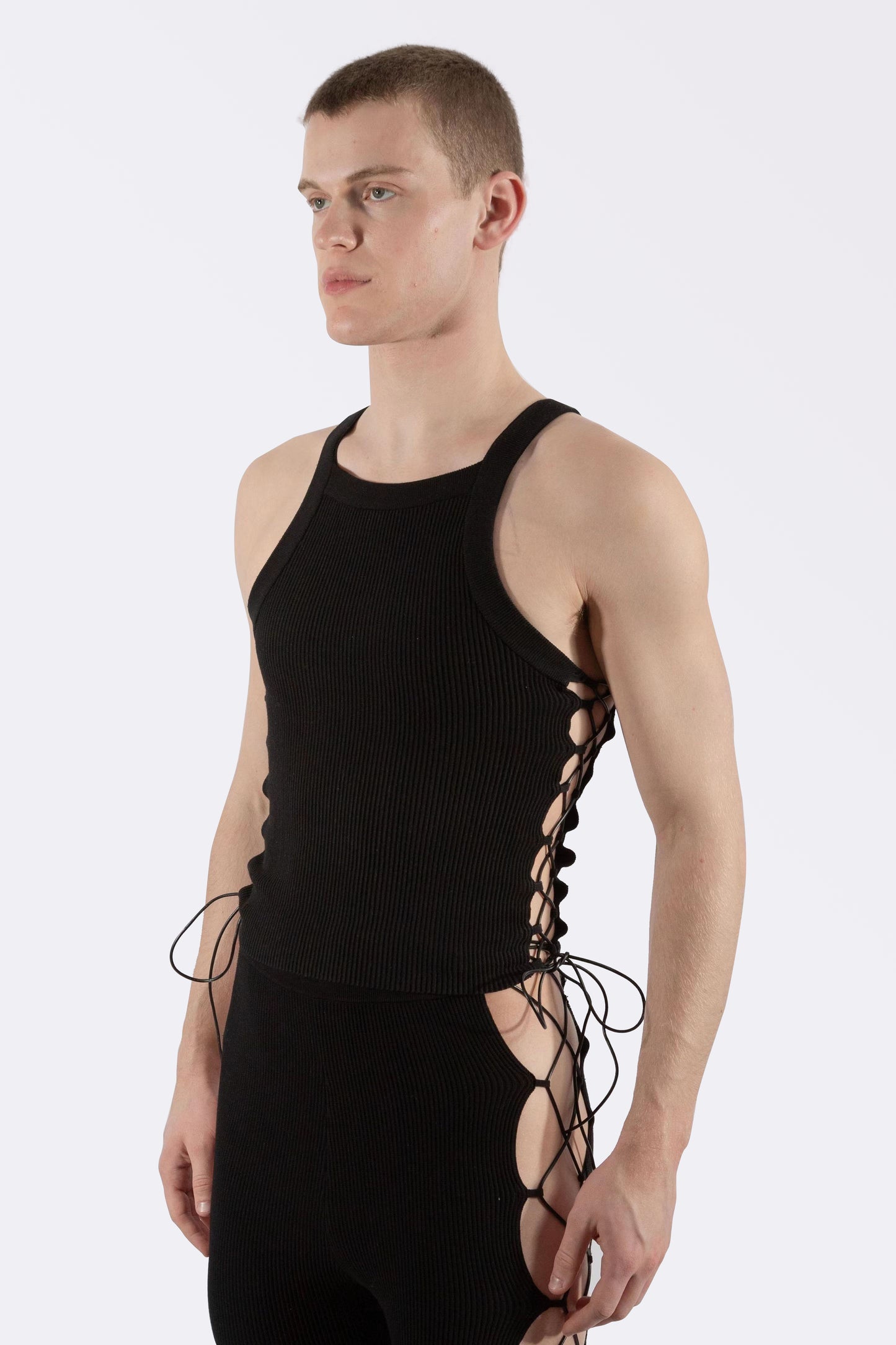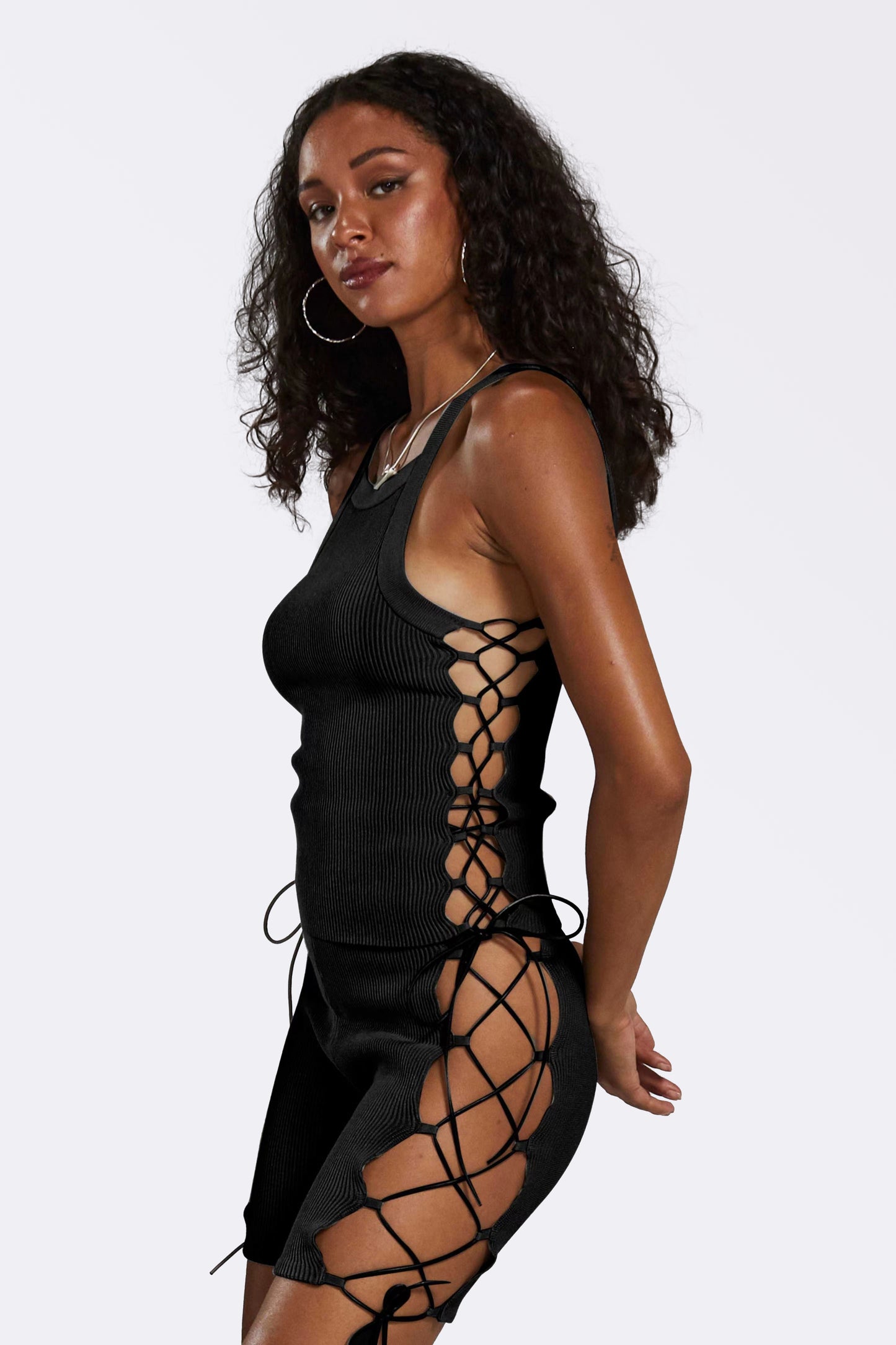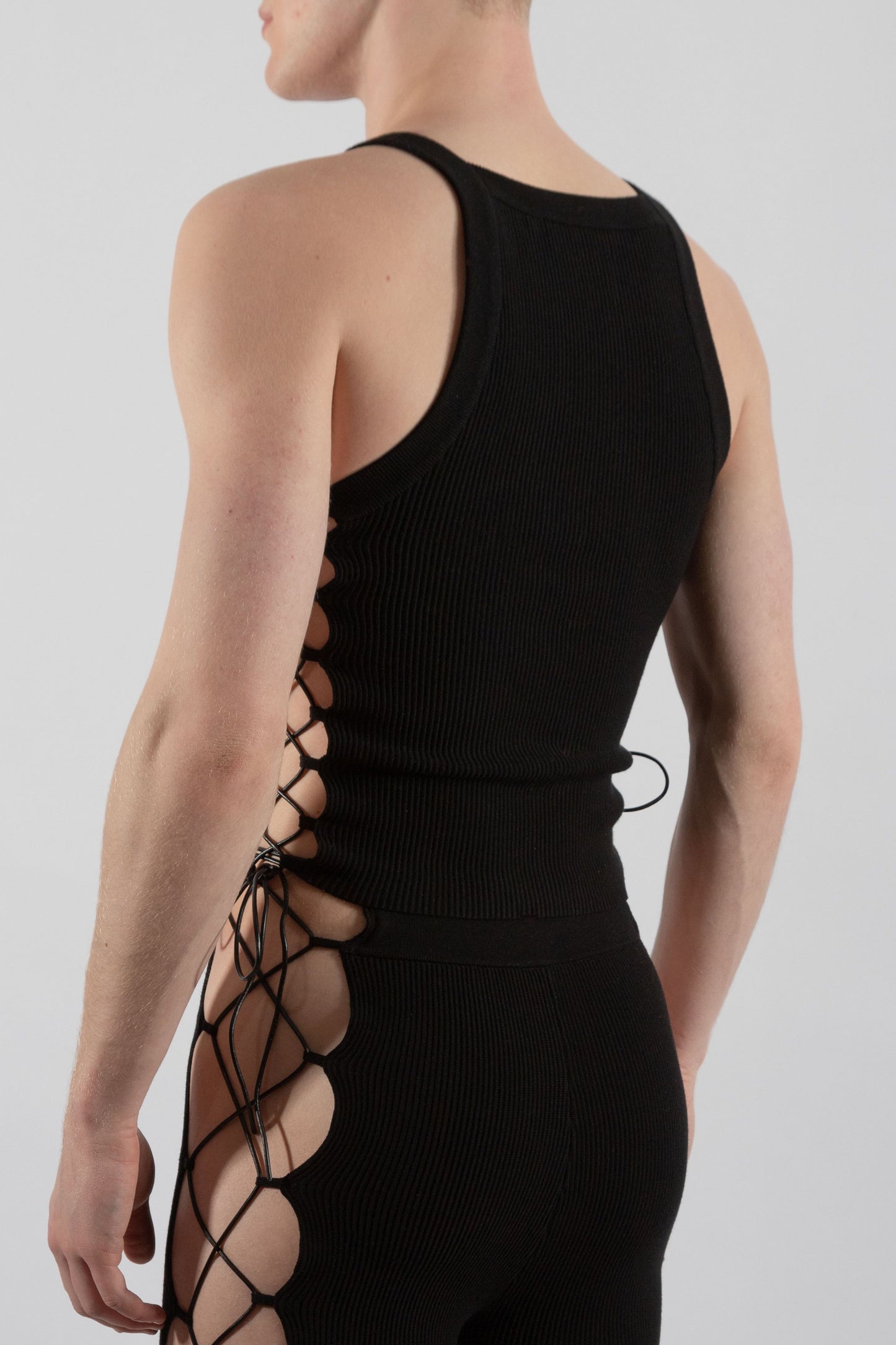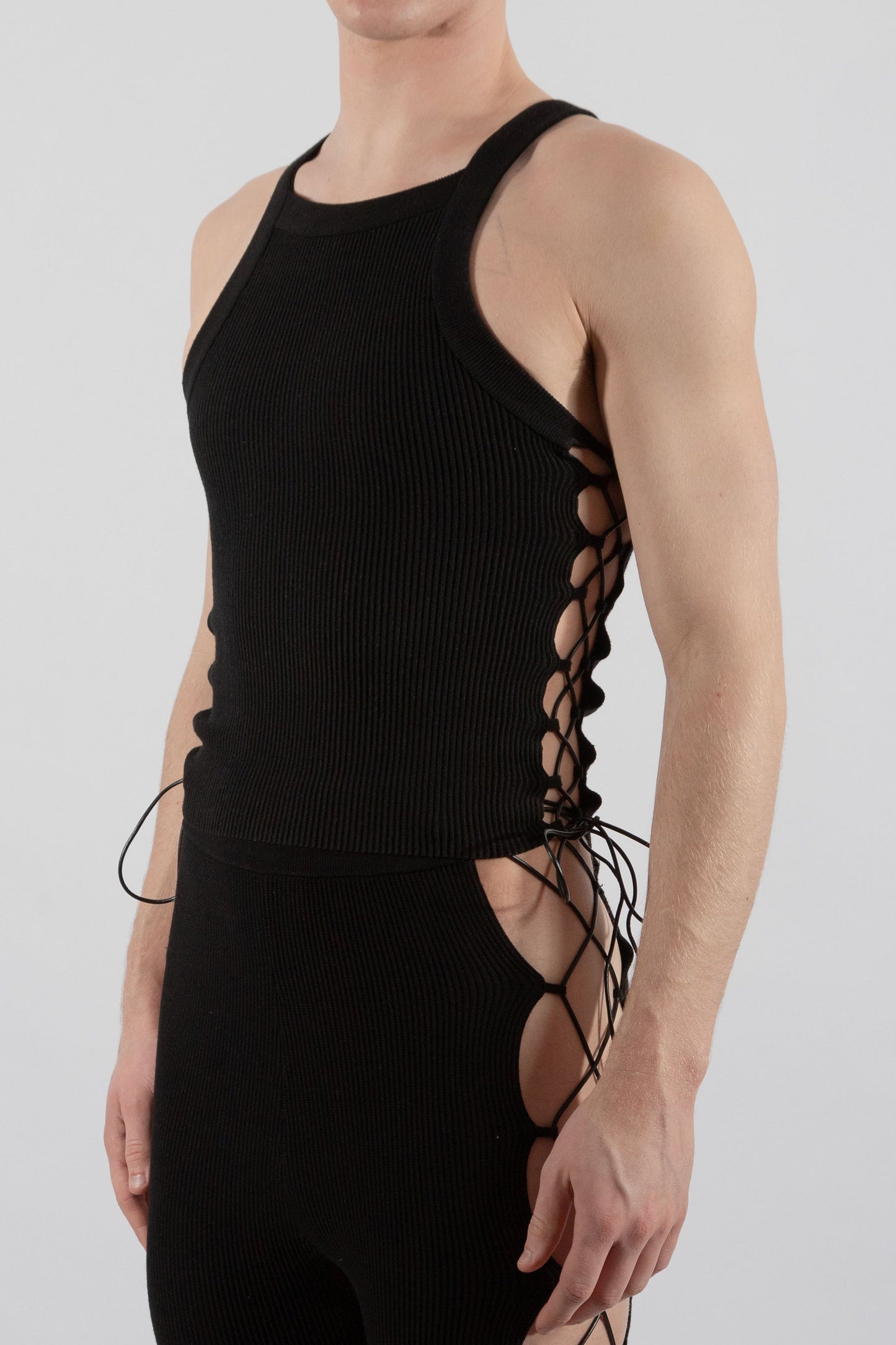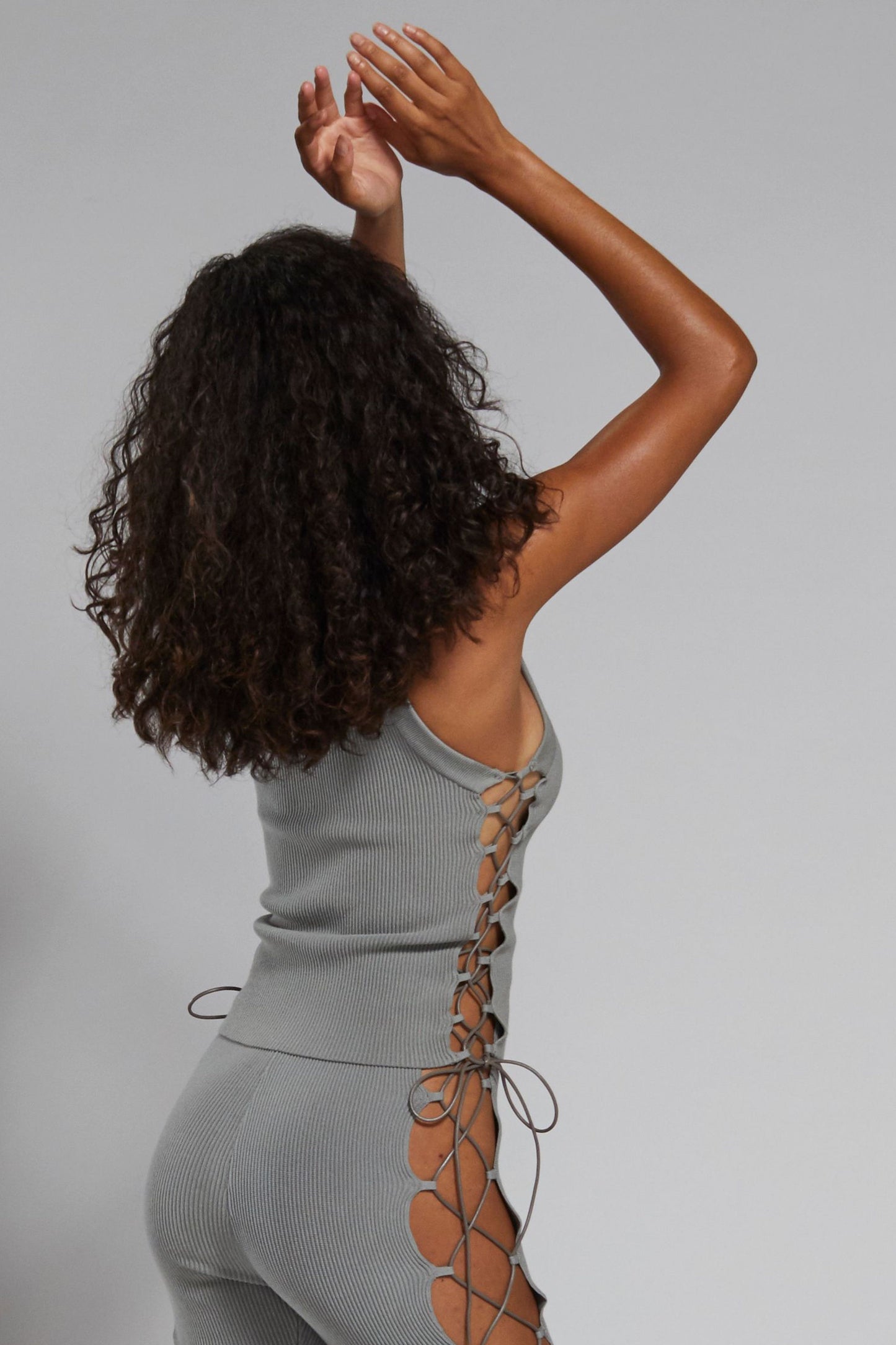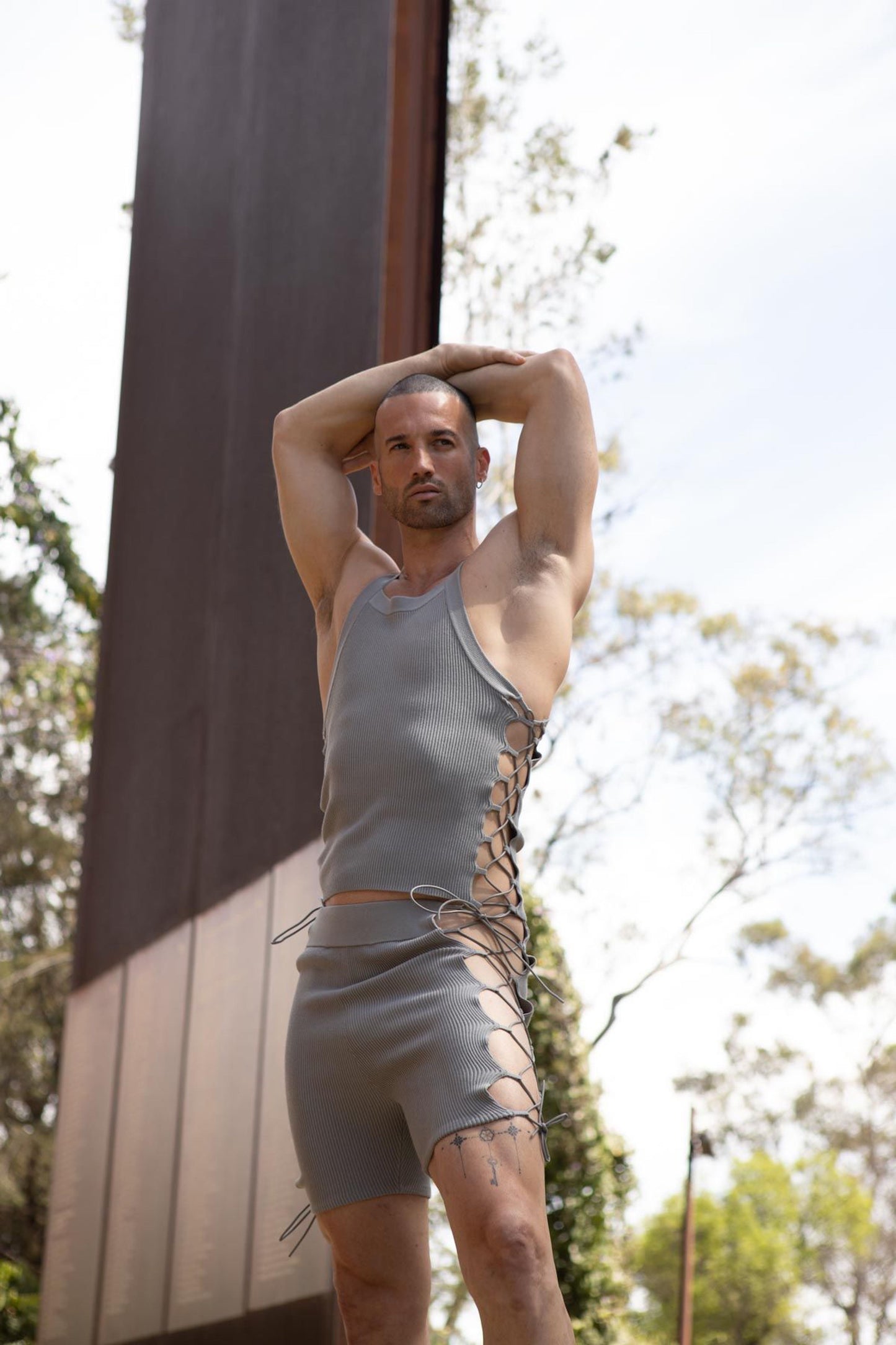 Size Guide Popup Content
Men:
True to men's sizing, take your normal size 
Female clients are advised to a size down
Male model wearing size M
Female model wearing size S