Square Neck Ribbed Dress
Size Guide Popup Content
Details
An expansion on our classic "Square Neck" design is realized as a pullover dress stitched together by panels of fabric; ribbing on each panel is set in a different direction, forming intriguing geometric patterns that are visually dynamic. The asymmetrical cut and curved hem allow the dress to drape and flow with body movements. Features our logo embroidery.
Machine washable, line dry, easy dry clean
92% Polyester, 8% Spandex
Shipping
Free U.S., Canada, Mexico, and U.K. shipping over $150 USD. Free express worldwide shipping over $250 USD.
Learn more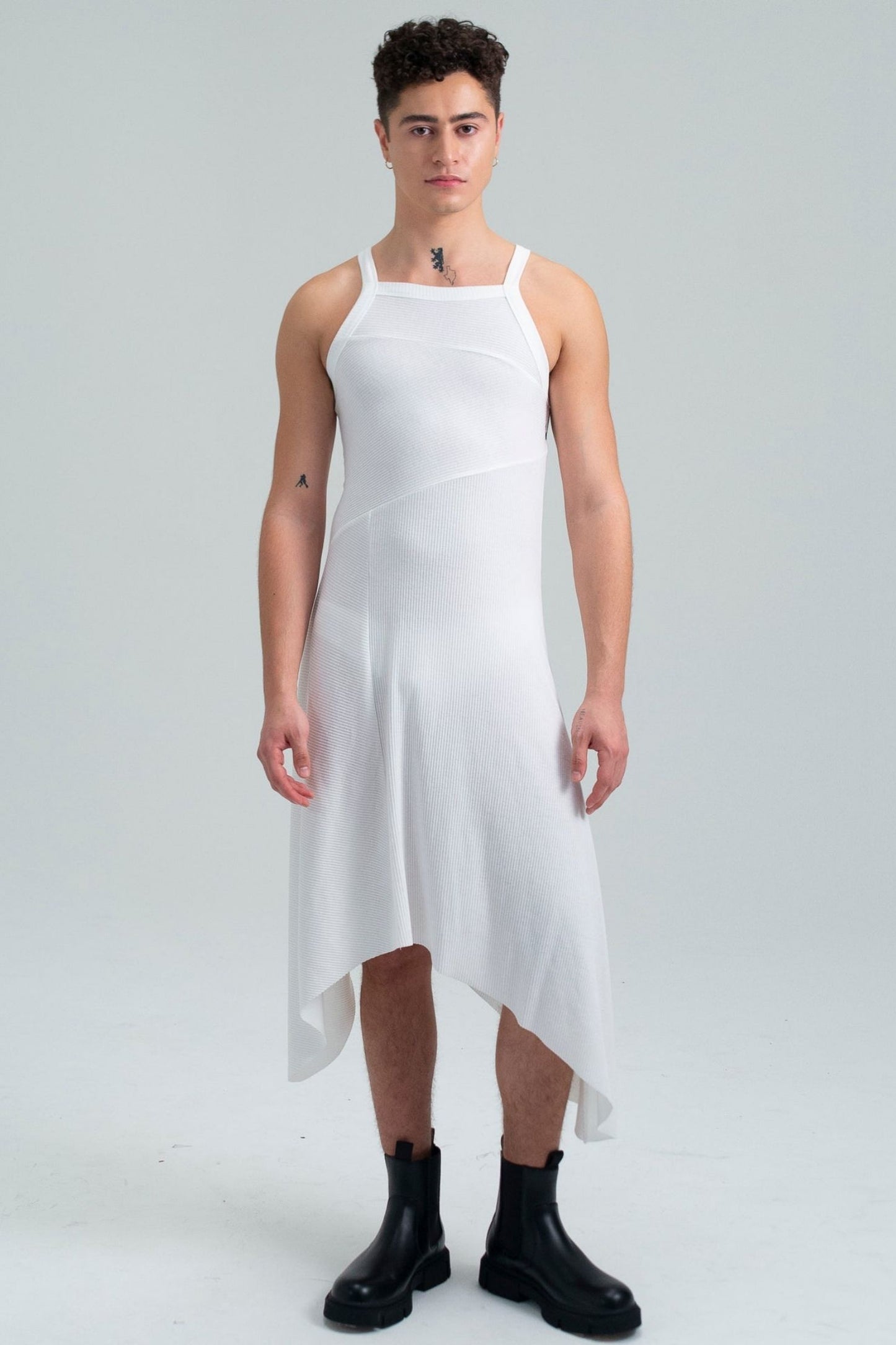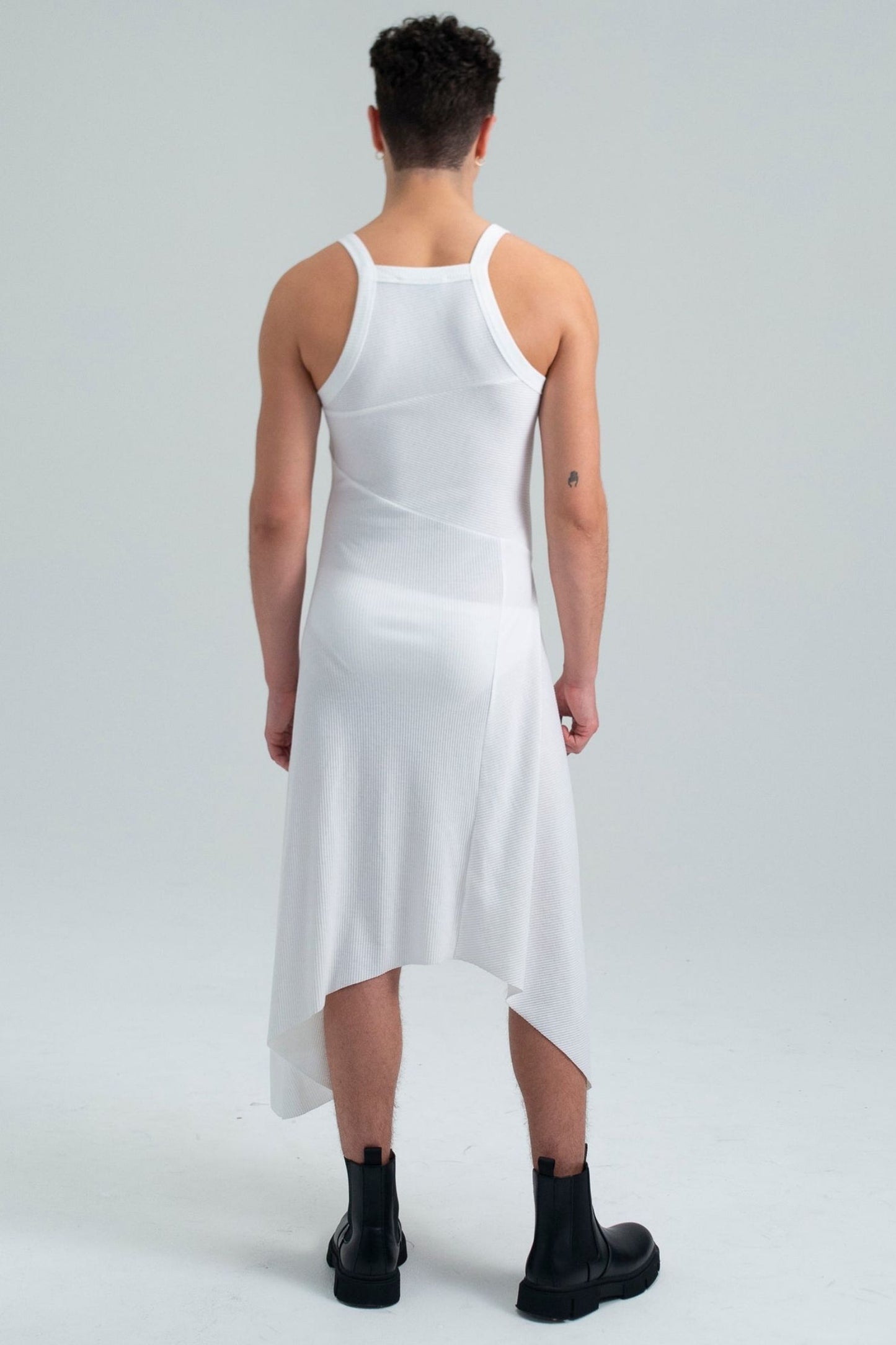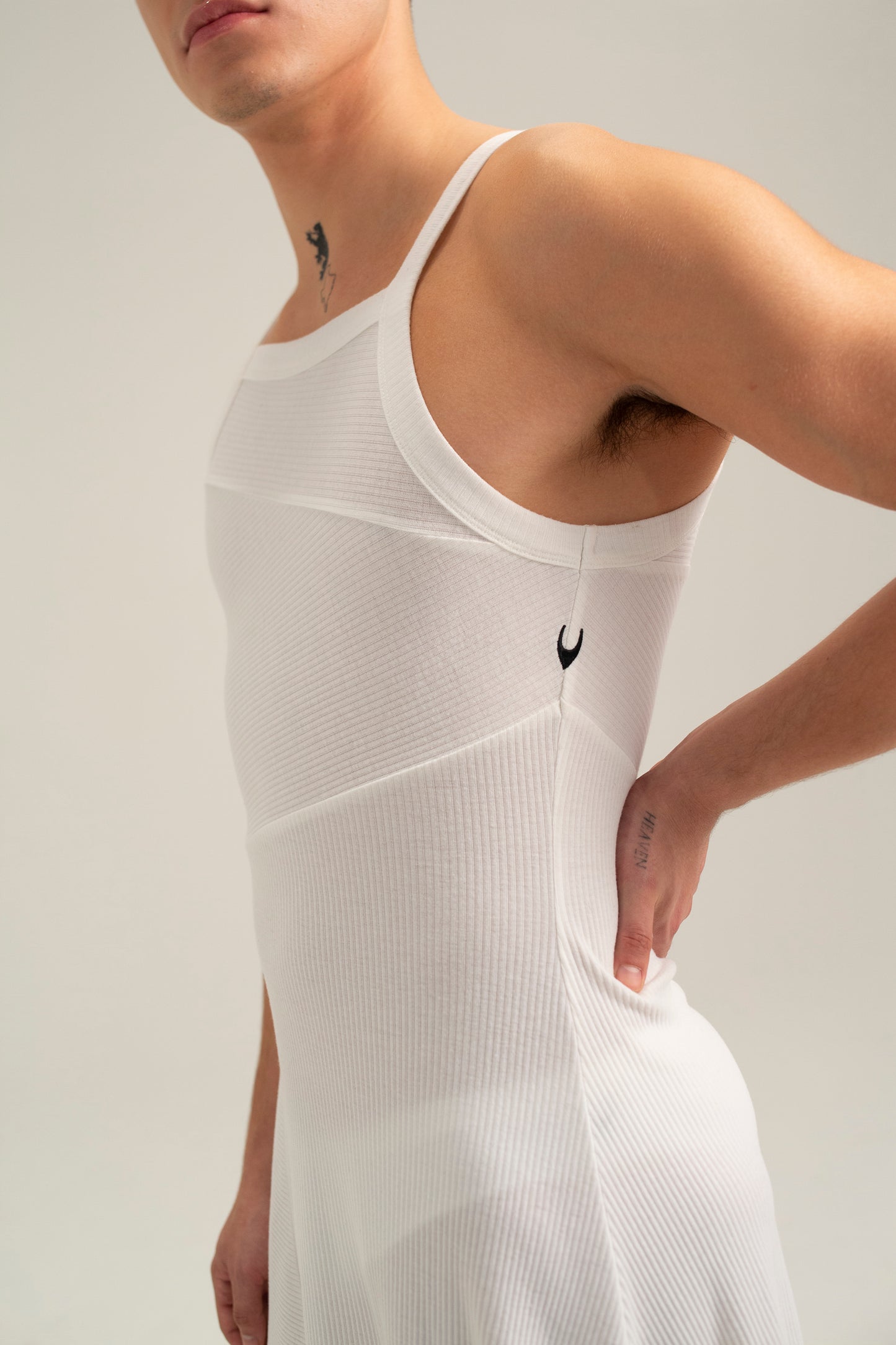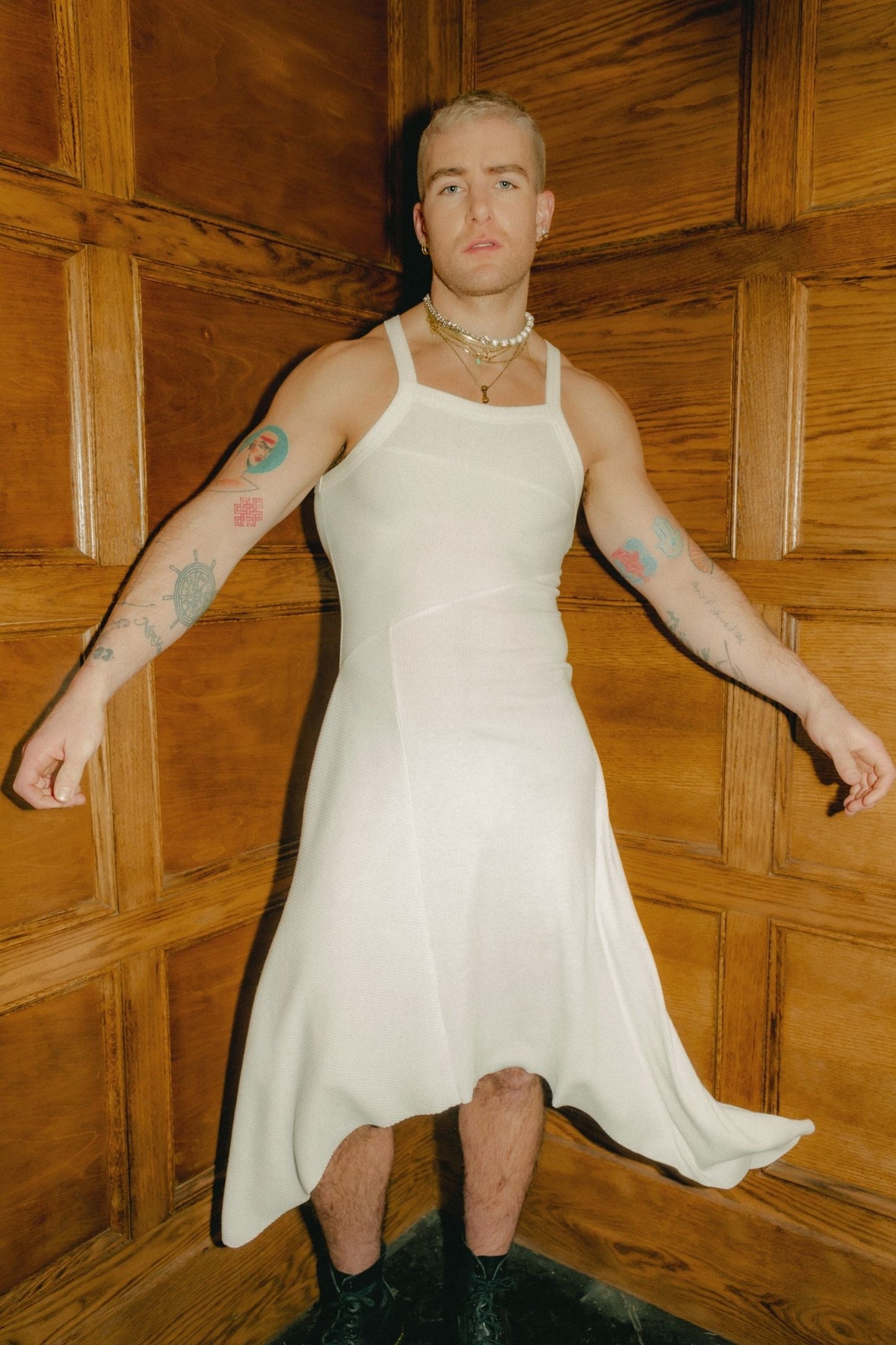 Size Guide Popup Content
Men:
True to men's sizing, take your normal size 
Female clients are advised to a size down
Male model wearing size M
Female model wearing size S