Mockneck Ribbed Glove Top
Size Guide Popup Content
Details
Constructed using intricate knitting techniques, this sweater is a seamless one-piece, gloves included. Built-in slits on the sides of the sleeves allow for easy access in and out of the gloves. Ribbed fashioning details add pleasing geometric texture against its sheltering, body-conscious fit.
Machine washable, line dry, easy dry-clean
73% Rayon, 27% Nylon
Shipping
Free U.S., Canada, Mexico, and U.K. shipping over $150 USD. Free express worldwide shipping over $250 USD.
Learn more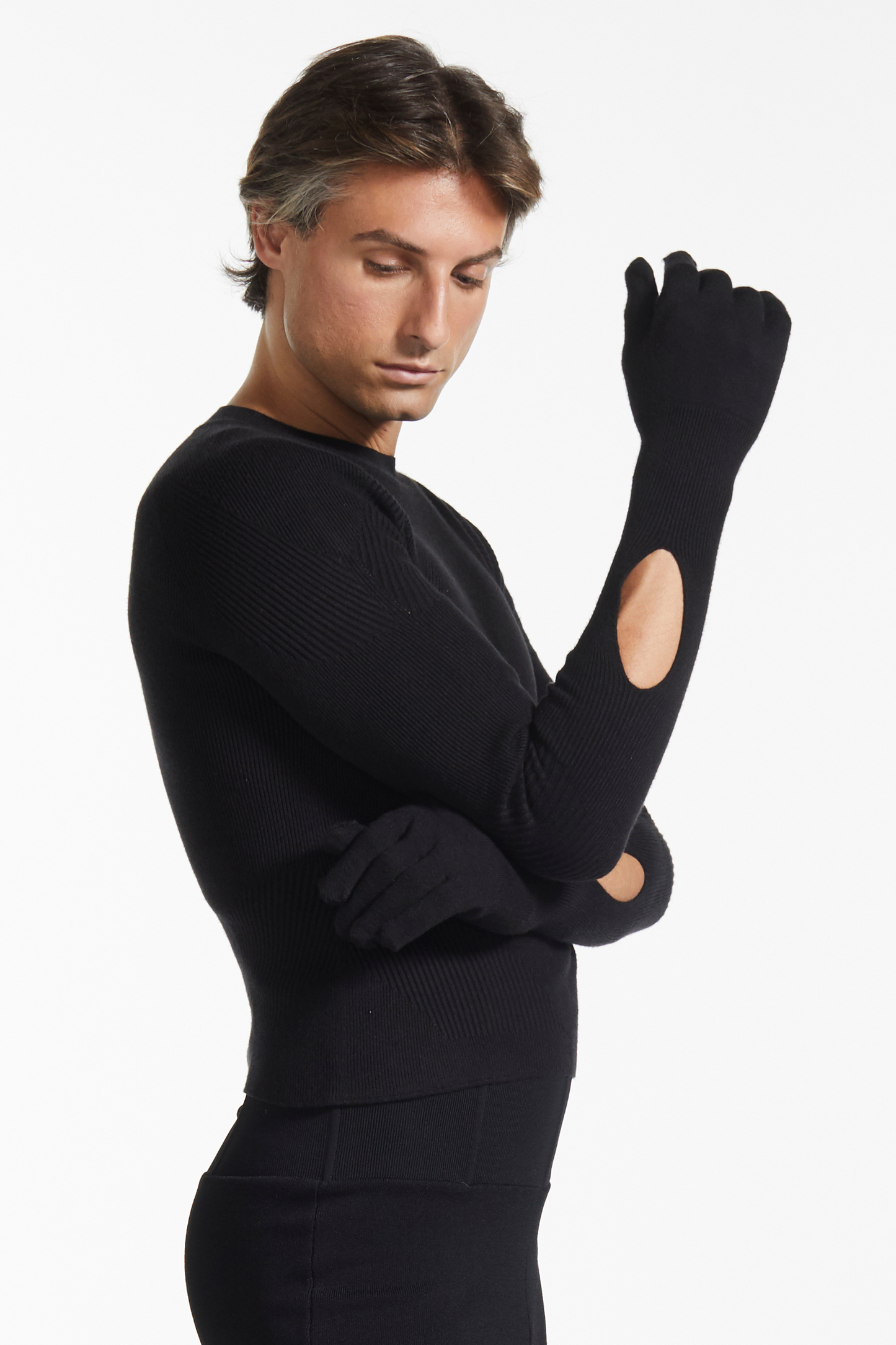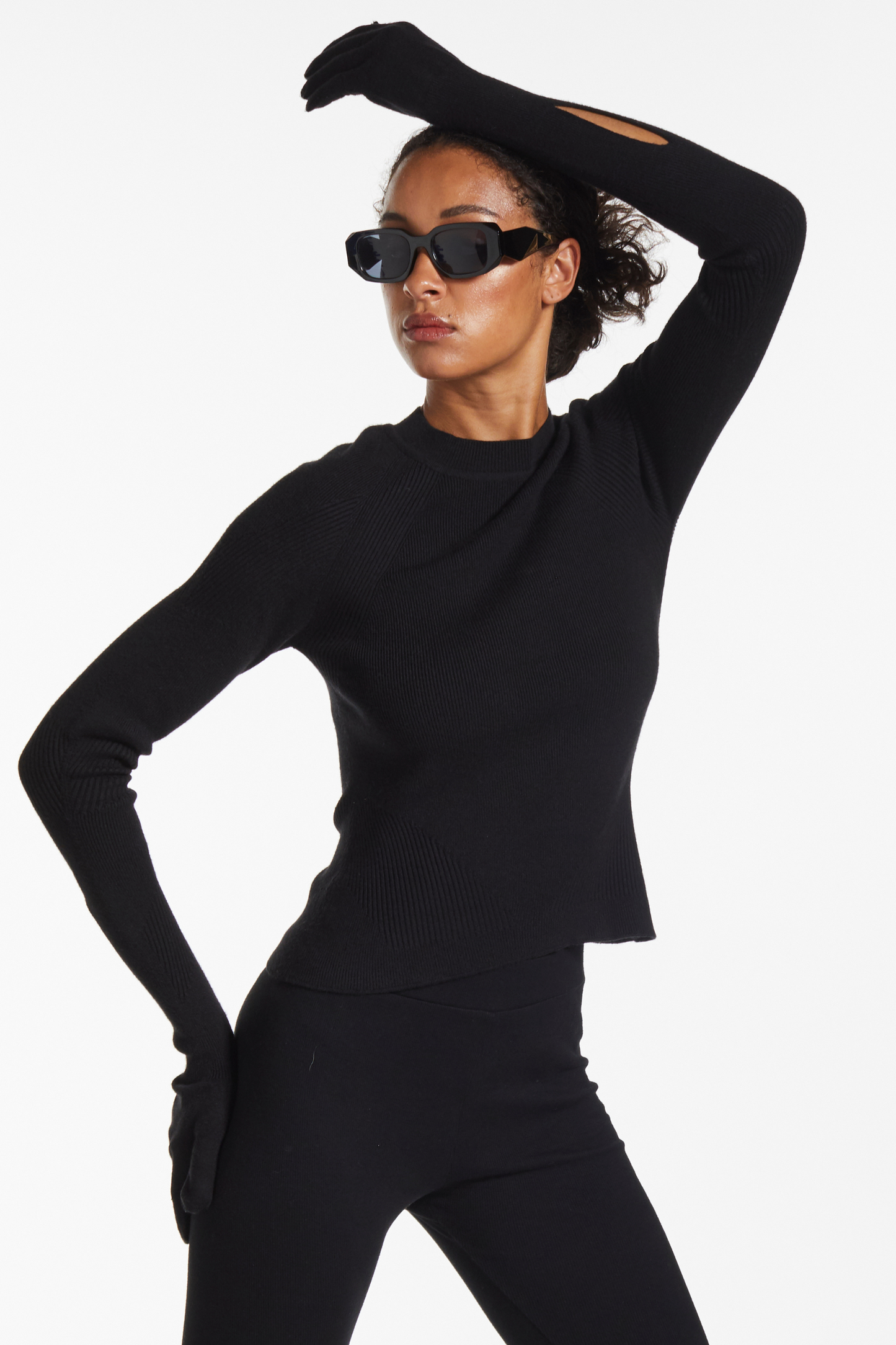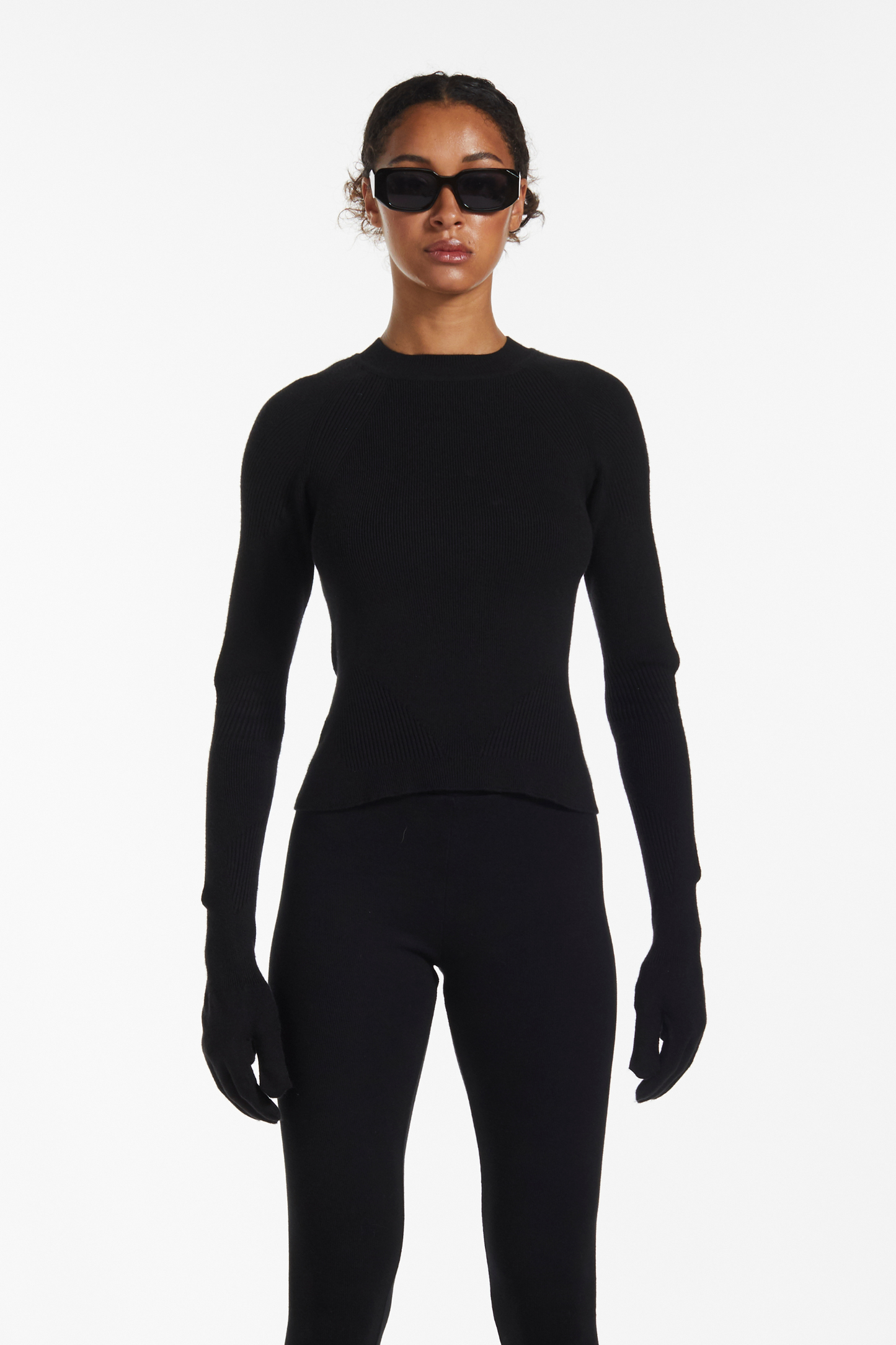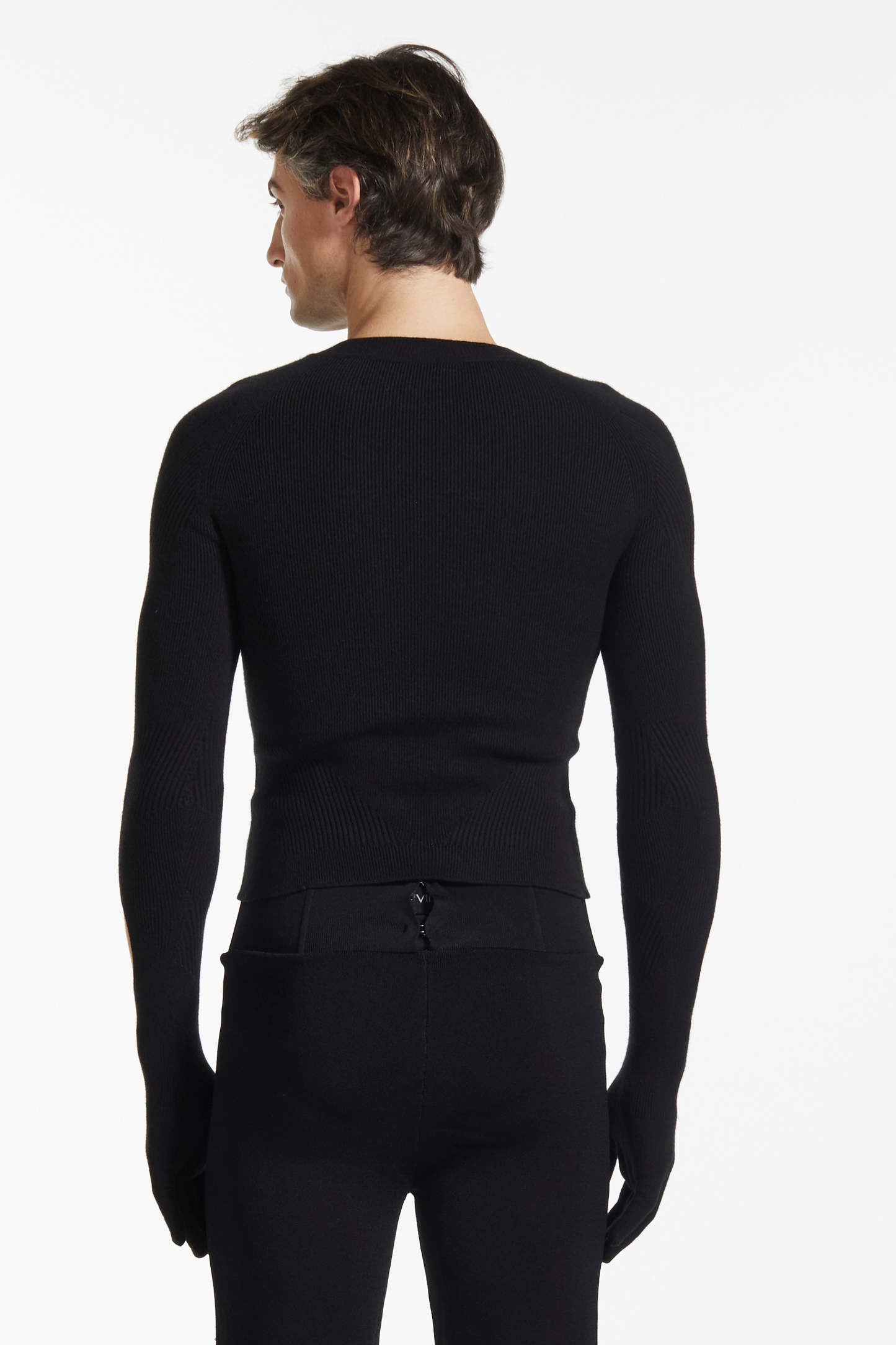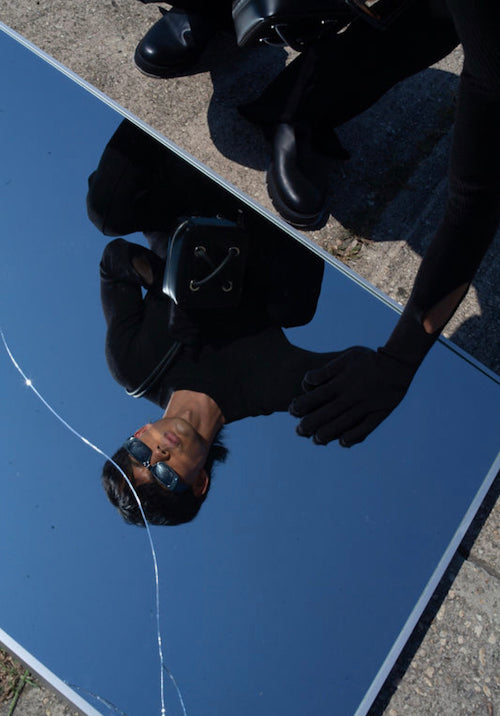 Size Guide Popup Content
Men:
True to men's sizing, take your normal size 
Female clients are advised to a size down
Male model wearing size M
Female model wearing size S