Asymmetrical Slash Shoulder Tank with Bow
Size Guide Popup Content
Details
This sensual and whimsical tank top features an asymmetrical slit across the front and back body, reminiscent of slash paintings of the 60s by Lucio Fontana. Two tie-it-yourself extended shoulder straps can be laced up to form a pussy bow resting on the shoulder, creating fun motions in coordination with body movements (try dance in it!) Features our logo embroidery.
Machine washable, line dry, easy dry clean
85% Viscose, 15% Polyester 
Shipping
Free U.S., Canada, Mexico, and U.K. shipping over $150 USD. Free express worldwide shipping over $250 USD.
Learn more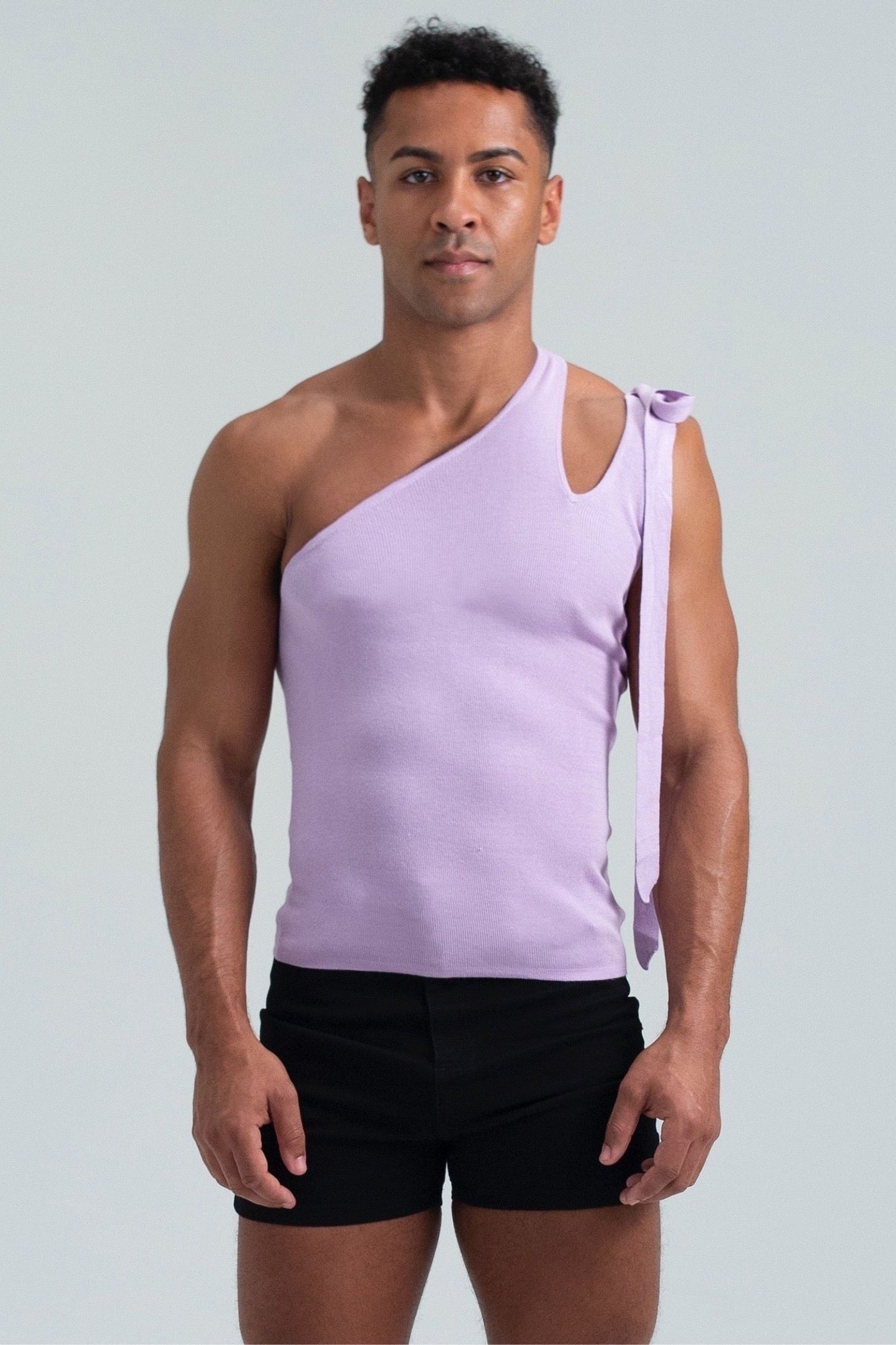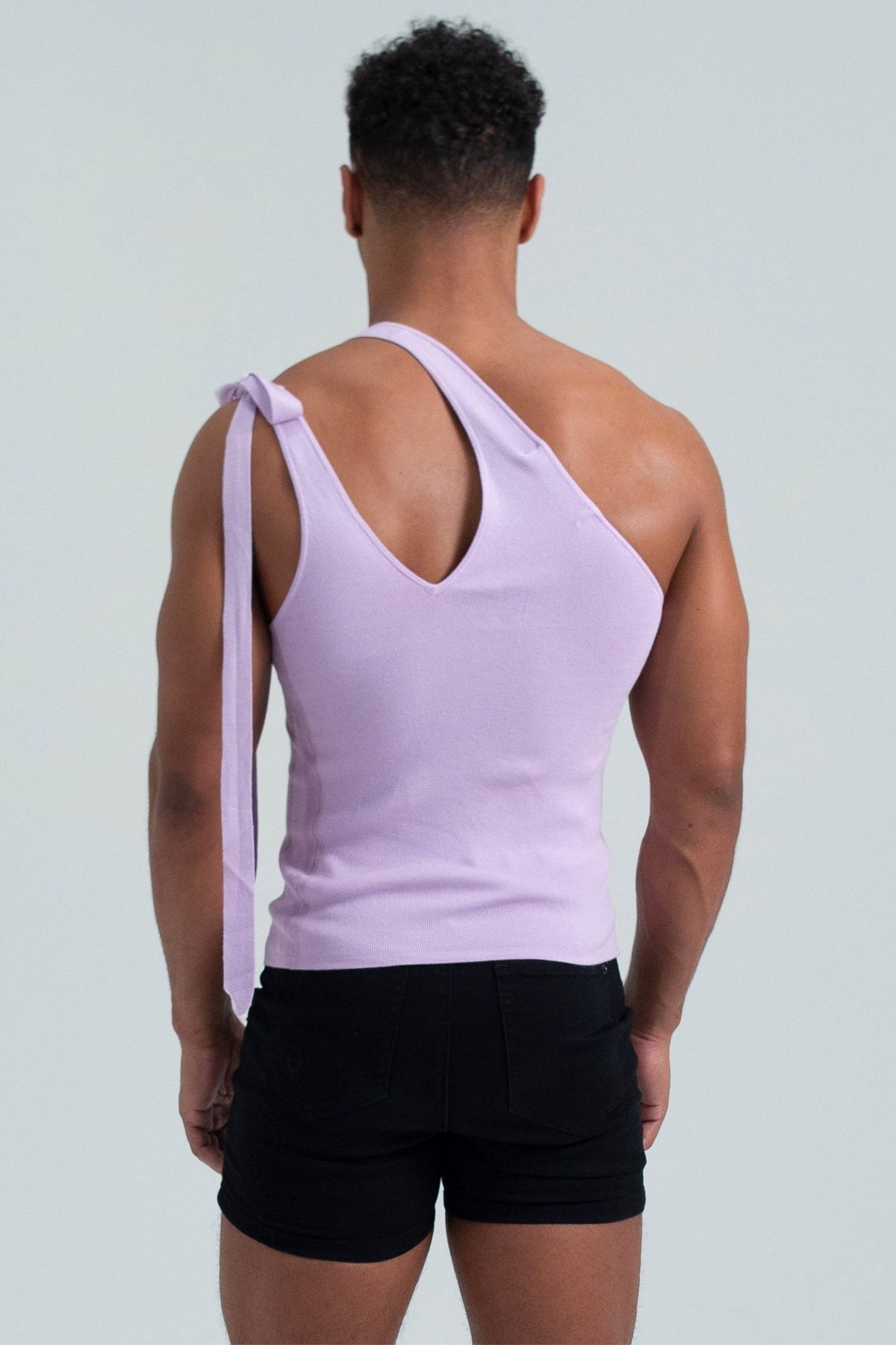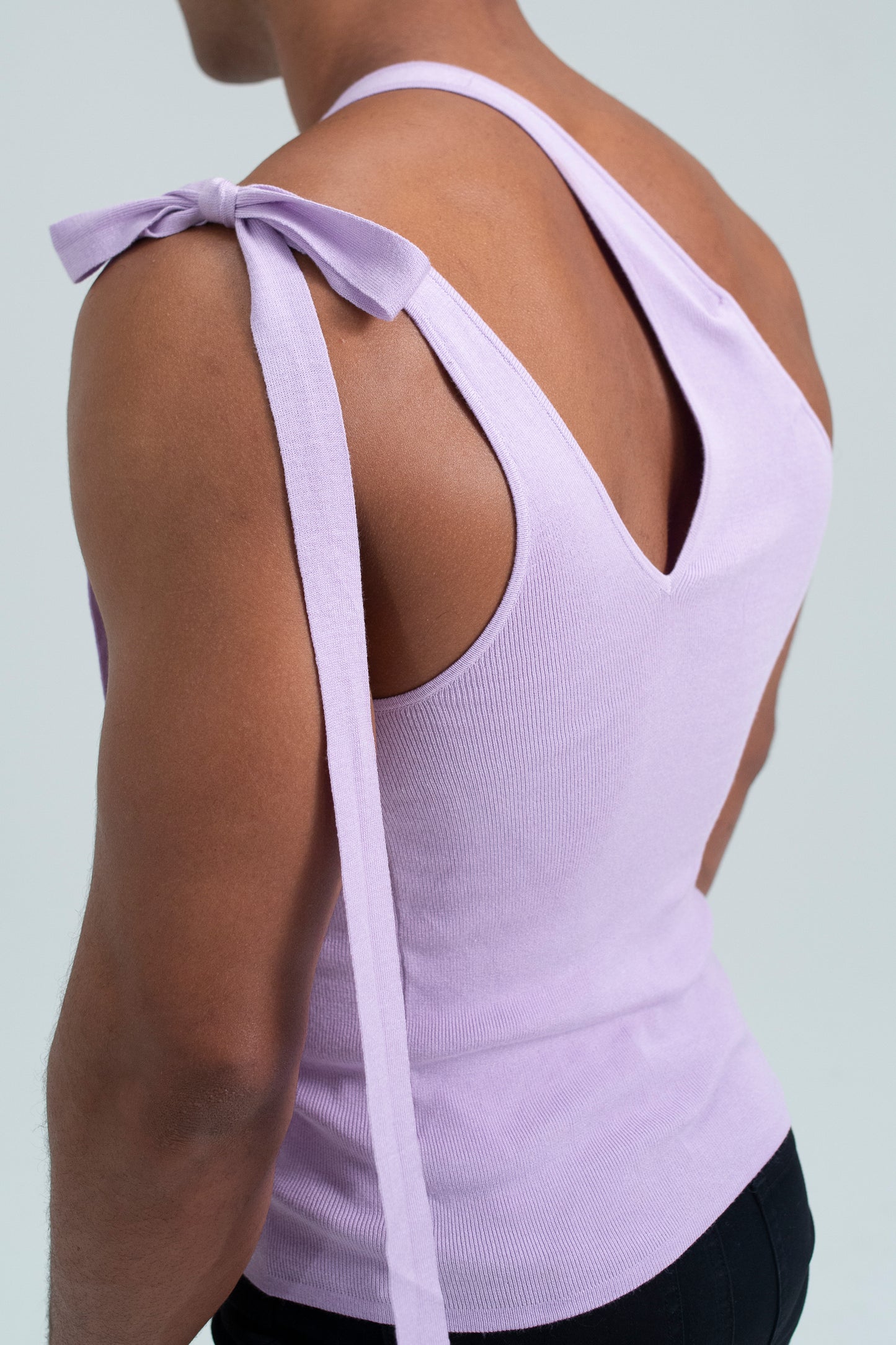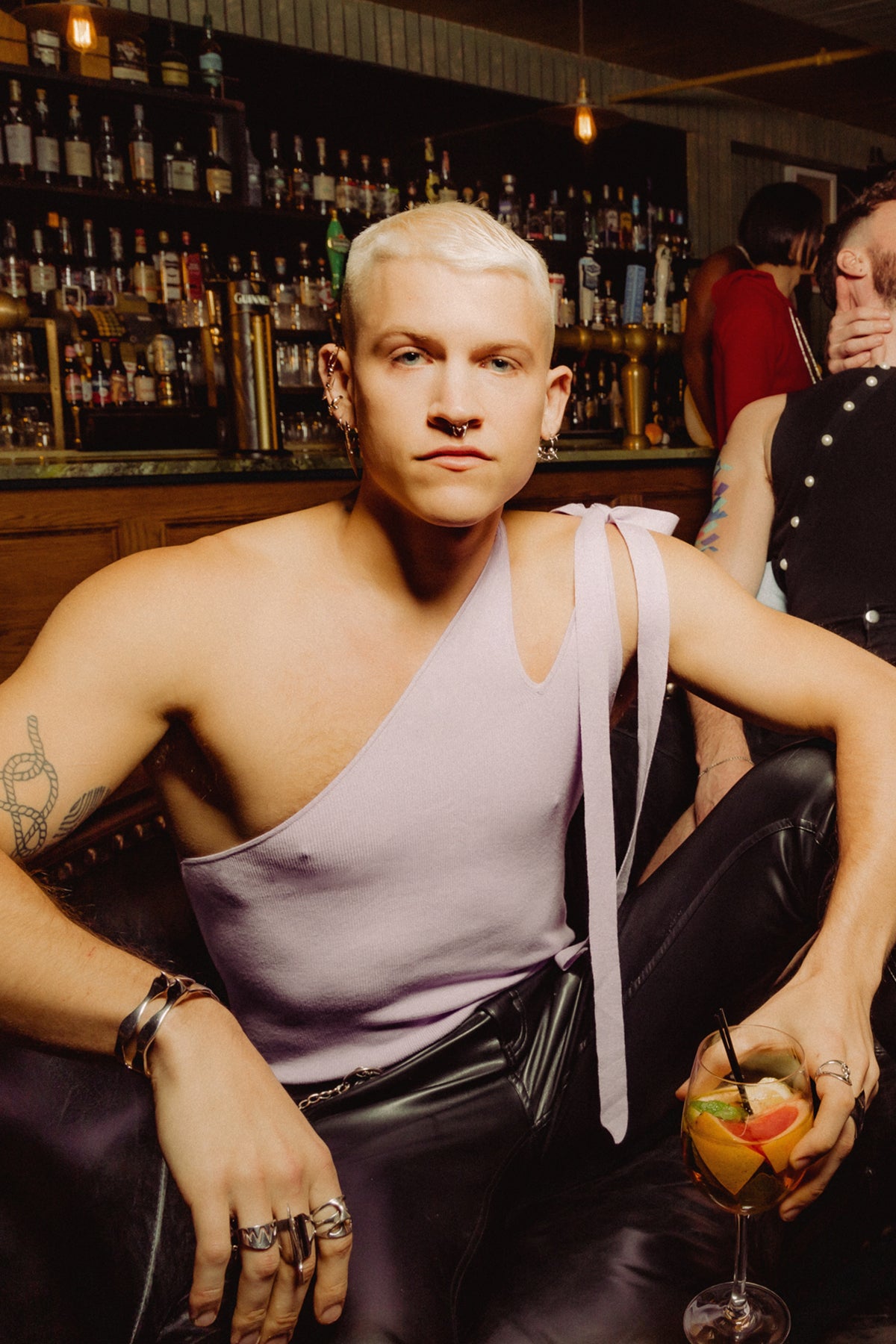 Size Guide Popup Content
Men:
True to men's sizing, take your normal size 
Female clients are advised to a size down
Male model wearing size M
Female model wearing size S